Interview with Neil S Paul from Protorix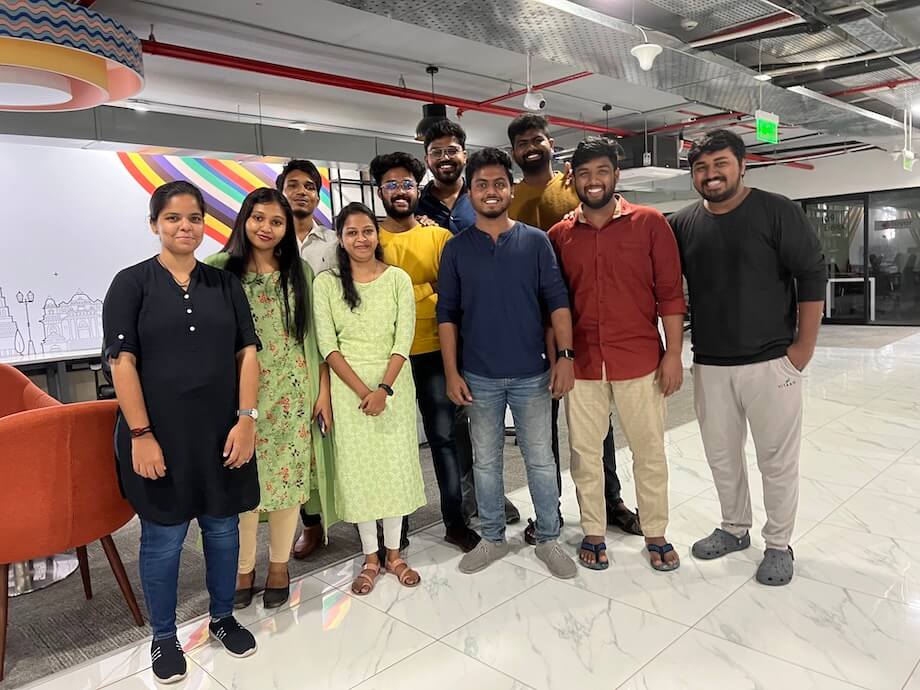 Neil S Paul is a developer and the co-founder of Protorix, a 15-person app development company based in Chennai, India. They have been running for 3 years, and are going from strength to strength.
Like many agency founders, Neil learnt his client services skills by freelancing first, and then along with two close friends, doubled down on those skills to build a successful agency.
I chatted with Neil to learn more about his story, the story of Protorix, and to tease out any advice and hints that may be valuable for others to learn.
---
1. Can you introduce yourself & Protorix to the Dev to Agency readers?
I am Neil, and I am 24yo. I run a small software dev house Protorix, along with 2 of my partners (Kevin and Jonas). We build custom mobile apps for small and medium businesses using Flutter.
2. How did Protorix start?
We are young and got nothing to lose. Let's try doing this full-time for a year and see what happens. Nothing to lose, everything to gain
I've been into computers all my life, I got access to my first computer when I was 7, and I built my first ever website when I was 13. I never thought at that point that it would become a big part of my life. Then as time passed, I started freelancing (building small websites) for people in my circle by the time when I was 19. I didn't know what I was doing, but I got some gigs here and there, and it was good pocket money.
Then fast forward to mid-2019.
I was 21 years old, and it was the year of graduation. Since I was already into freelance work, regular jobs and placements didn't fascinate me. So 2 of my friends (now friends & partners, haha!) and I thought, let's take a swinger. We discussed this exactly: "We are young and got nothing to lose. Let's try doing this full-time for a year and see what happens. Nothing to lose, everything to gain".

We rented a house, bought a table, AC, and some chairs, set up the office in a room, and worked from there with our laptops. We also hired 2 of our classmates (I still don't know why they agreed to join us, lol) to help us. We all had tech backgrounds. 2 - android devs, one backend dev, one web dev, and one designer.
I still remember sitting on that chair the first day, not knowing what to do.
We thought all we needed to know was to code.
Only at that point, it struck us that we need CLIENTS.
That is how Protorix was born!
3. Do you have a niche or an ideal customer type?
That was our first niche down - we decided we would only build flutter apps.
We had android devs, but we didn't know how to build iOS apps. We knew we had to figure out a way to develop iOS apps because it would be easier to convince clients when we offered both apps.
That is when Flutter stable was released. It was still fresh (less than 1-year-old first stable release). We dabbled around using Flutter and instantly knew we had a winner in our hands. It lets us build amazing apps for Android and iOS using a single code base. That was our first niche down - we decided we would only build flutter apps.
And as time went by, we niched down even further. Now we work predominantly with two types of clients
Medium/large manufacturing companies that need custom software to manage their processes
Medium size B2B companies that need custom apps to enhance their products & services.
We have also worked with government agencies and startups, but most of our clients are in the above-mentioned categories.
4. How did you find your first clients, and what was your strategy to find them?
I used to write answers on Quora when I was in college and the first client for me as a freelancer, as well as the first client for Protorix as an agency – were both inbound through Quora.
They saw my answers on Quora, found me on Linkedin, and Boom!
5. What challenges did you face early on, and how did you overcome them?
Finding clients was a real challenge.
As time went by, we realized content marketing worked for us all along (starting from Quora). We created a YouTube channel (2k+ subscribers) and an Instagram page (55k+ followers) for Flutter, which drove a lot of traffic to our site.
We started getting more inbound leads. Even now, more than half of our leads are inbound. Another 30-40% are referrals.
The second challenge was – figuring out how much to charge and how to set it up. Since we didn't have any experience previously, we were pulling numbers from thin air. We made many mistakes, undercharged, made losses, and learned from all of that to be at this point today.
6. Did you have a clear vision of what your business would be when you first started, and has that changed at all?
To be honest, we didn't have any vision for the business in the beginning. We didn't even know what we were getting into. It all just happened.
But now we have a goal with every client we sign – BUILD KICKASS APPS
7. What challenges do you face today?
Today, Protorix is more than just 5 friends sitting in a house. We are a team of 15 (12 full-time, 3 part-time)
Challenges are different – keeping the team happy, making sure everyone sees what I see for the company, managing cash flow cycles (paying salaries on time even if client payments are delayed), and levelling up to bigger clients.
8. What do you think sets Protorix apart from other agencies?
I should say the 3 of us, For the good or bad, we have a pretty high standard for the type of solutions we deliver. We are our own worst critics. There are times when projects have been delayed because we asked our devs and designers to reimplement some of the features and UI in better ways until we are satisfied (delays are not brag-worthy, but it conveys the point 😂)
9. What do you hope your business looks like in 3 years?
One of the best parts that I love about being an entrepreneur is creating jobs.
We need to create more jobs, and hopefully, in 3 years Protorix will be a team of 50+ amazing people, doing the same if not better work!
10. What are 3 things you would tell a developer who is thinking of starting a software agency?
If you are working a full-time job as a dev, start by transitioning into a freelancer and then start an agency. If you are already a freelancer, you are already halfway there.
As devs, we usually suck at sales and marketing. Learn sales and marketing before making a full transition. Dev + Sales + Marketing is the holy grail. Don't make the mistakes I made (Learned it the hard way)
JUST DO IT! Have the confidence to just do it. Everything else you can figure out as you go!
Enjoying these posts? Subscribe for more